I don't know about you but low-pressure systems does a number not only on my migraines but also on my back. So, having to endure the possibility of being hit by a major hurricane (i.e. Laura) while popping anti emetics and pain pills to deal with both migraine and back pain is no fun at all. Since I developed PD both have worsened. My migraines which were moderate but infrequent intensified and became more frequent while my previously healthy and strong back has had to endure spontaneous disc herniation's, which I attribute to PD.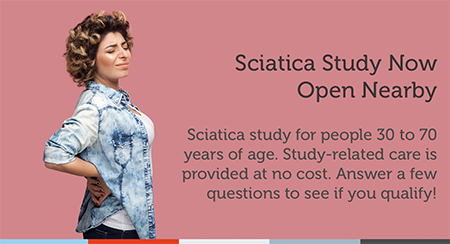 In fact, many patients with PD suffer from chronic low back pain and appear to have a higher incidence of low back pain. In fact, low back pain maybe one of the early presentations of Parkinson's disease (30%) as it was for me. I suddenly developed excruciating pain in my low back and a feeling of continuous spasm which was relieved once I began anti-Parkinson treatment. It is believed that this pain is caused by a combination of axial rigidity leading to abnormal posture (primarily stooped), abnormal muscle tone, truncal dystonia, and abnormal contractions (which I experienced initially).
Some scientists have noted that perhaps low back pain is the most common "parkinsonism" in the world due to an astonishing similarity in neurophysiology.
Both have altered sensory input with a disruption in the basal ganglia making it difficult to have "anticipatory postural adjustments" meaning they have inherent inability to compensate for changes in voluntary movement that allows for one to maintain balance and posture. Interestingly, both PD and low back pain share decrease in stride length, and velocity of gait as well as asymmetries of steps.
So why is this important? Well because in my experience both as a physician and a patient having poorly managed low back pain leads to significant disability. Low back pain in fact ranks first in global disease burden for years lived with disability compound this with Parkinson's which is the second most prevalent neurodegenerative disease in older adults leading to a perfect storm not unlike Katrina, Rita and Laura.
The share similarities between the two can confound the management of either disease. That is why is important to note that we must treat both aggressively to prevent disability via physical therapy, adjustment of Parkinson's medications (in my experience frequently requiring higher doses of dopaminergic medications), may also include injections, anti-spasmodic and anti-convulsive treatments as well as surgical intervention, as it was the case for me. Because when we talk about the co-existence of both PD and low back pain the percentage skyrockets to a whopping 85%. So, if you are suffering from chronic low back pain make sure you seek appropriate medical attention  from a multidisciplinary team which should include your neurologist/MDS, physical therapist as well as pain management, orthopedic specialist, and/or a neurosurgeon. Over the years, I have used all these specialists to treat my back pain along. Currently my dopaminergics along with stretching exercises keep my pain at bay unless there is a depression in the Gulf and then all bets are off and muscle relaxants and anti-inflammatories are required with an occasional pain medicine or Lidoderm patch.
Besides talking to your doctor about best treatment options for your PD and back pain, you may also participate in a study to help discover a new treatment for low back and sciatic pain.
Learn about a new research study for #sciatica resulting from lumbar disc herniation. Study-related care is provided at no cost. #sponsored #cureclick #lumbardischerniation #chronicpain #sciaticatrial Answer a few questions to see if you qualify! https://curec.lk/2QD3klu
Sources:
Jacobs J., Henry S. and Horak F. (2018) What if low back pain is the most prevalent parkinsonism in the world? https://www.ncbi.nlm.nih.gov/pmc/articles/PMC5940750/
All rights reserved by Maria De Leon
Copyrights@2020